By Frank Fortino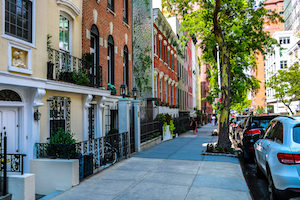 As many of you have no doubt seen, New York State has recently passed the Housing Stability and Tenant Protection Act of 2019. The landmark bill, signed by Gov. Andrew Cuomo on Friday, June 17, 2019, permanently extends rent regulations, which previously expired every four to eight years.
Nearly one million apartments in New York City are affected by the new law, representing 45% of the rental stock in the five boroughs. This number has dropped by nearly 150,000 apartments since the program started in 1994. Statewide—the program also applies to Westchester, Rockland, and Nassau counties—300,000 rent-stabilized apartments have returned to market rates.
Major Changes
Besides the lack of expiration date, the new law opens the door for other cities or towns to regulate rents. The geographical restrictions on eligibility were removed, so any municipality with a vacancy rate of 5% or less can take part in the program.
But opting in at this point may remind old-timers of the 1970s Roach Motel tagline: "Roaches check in, but they don't check out." Many of the changes are designed to prevent landlords from increasing rents and de-regulating units.
Individual Apartment Improvements (IAIs)

Building owners are now limited to three IAIs over 15 years, with a spending cap of $15,000 on improvements during that time.
For work completed on up to 35 units, rents can only increase by 1/168th of the cost of work, down from 1/40th of the cost of work; for work completed on more than 35 units, rent can increase by 1/180th of the construction costs, compared to the previous limit of 1/60th of costs.
These formerly permanent increases now expire after 30 years.

Major Capital Improvements (MCIs)

Rent increases due to MCIs are now capped at 2%, one-third of the previous 6% cap.
As with IAIs, these once-permanent increases expire after 30 years.
For MCIs affecting up to 35 units, improvement costs are amortized over 12 years rather than 8, and MCIs affecting more than 35 units are amortized over 12.5 years, not 9.
Also, the new 2% cap will be retroactively applied to MCIs completed within the past 7 years.
The legislation also eliminates various opportunities for rent increases:
Preferential rents. Once a tenant signs a lease at a "preferential rent," below the legal regulated rate, landlords cannot raise the rent to the full legal limit upon renewal.
Vacancy decontrol. Landlords can no longer deregulate high-rent units that become vacant. (The threshold was $2,774.76, but that number no longer affects regulation status.)
High-income deregulation. Apartments will no longer become deregulated because tenant income reaches $200,000 or higher for two consecutive years.
Vacancy and longevity bonuses. Landlords can no longer boost rents by up to 20% when units become vacant, nor can they make additional rent increases based on the time elapsed since the last vacancy.
Wait and See . . .
For many in the real estate industry, this new legislation is a game-changer that requires re-evaluation of business plans. Frankly, the timing couldn't be worse in light of new laws that will require significant capital improvements throughout the five boroughs. Owners of smaller, pre-war buildings in particular will need to decide whether they can afford the significant investments required by older properties.
As New Yorkers, we recognize the growing need for affordable housing, as well as the need to protect tenants from unscrupulous actors. These new regulations will create hardships for many responsible professionals. We as an industry will need to apply creativity and resilience, to collaborate with one another as we search for solutions that support the common good.