By Gregory Fortino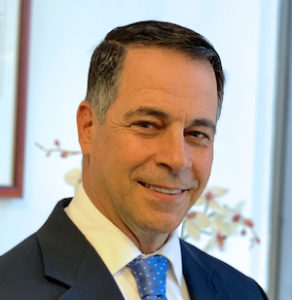 Effective Monday, June 24, 2019, Andrew "Andy" Pisani has been promoted to Senior Vice President at Metropolis Group. Andy's passion for his work and Metropolis resonate throughout the firm, and he motivates others to do great work in the industry. He has a natural charisma; people want to listen to him and watch how he operates.
"Andy has been, and remains, a trusted confidant, outstanding professional, and a dear friend," said Frank Fortino, Founder and President of Metropolis Group. "Andy's accomplishments during his tenure have not only been substantial, but also significant. He has contributed to the growth of our firm tirelessly and with no other agenda than doing what is best for the firm.
"Andy's knowledge, practical business sense, and determination have helped us all. We wish him continued success."
Industry Veteran, Perpetual Student
When Andy joined Metropolis in 1997, he reviewed projects in-house and secured approvals at the Department of Buildings (DOB). "Gradually, my responsibilities increased, along with Frank's confidence in me," recalls Andy. "I began attending project meetings and then running full-scale projects, ultimately handling one-on-one interactions with ownership and architects."
The promotion surprised Andy, not unlike his recent recognition as 2018 Manager of the Year. He appreciates the trust conveyed by the advancement. More importantly, he looks forward to showing Metropolis clients the firm's commitment to professional excellence, as well as its commitment to excellence in service.
Andy's personal dedication to his clients and his career stems from his love of the industry. "I enjoy the challenge of every job being unique," he says. "Even after being in the industry for 36 years, I can always learn something new."
Paying It Forward
As much as he takes pleasure in plying his trade, Andy finds equal satisfaction in mentoring other Metropolis employees. In fact, two members of his team—Project Managers Karen Canlon and Gwendolina Harry—have been honored as Employees of the Year for 2017 and 2018, respectively.
"I hope that my new role will allow me greater opportunity for teaching and mentoring," says Andy. "I also hope that co-workers will see the opportunities for advancement in the firm through hard work.
"The Metropolis Group is one of the best in the industry, and I am humbled to be part of such talent and dedication."
Andy's loyalty to the firm throughout his career is out of this world. He is one of those people you want by your side at all times, and we wish him continued success.