By Penny Laughlin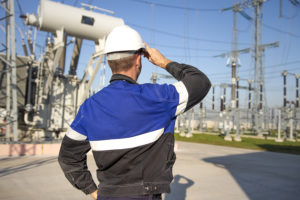 Recent changes to the New York City Electrical Code have eliminated the Electrical Advisory Board (EAB). Effective July 11, 2019, those reviews previously conducted by the EAB will now follow new procedures, outlined below.
Electrical Installation Reviews
DOB electrical plan examiners will review and approve submitted plans. Only a Registered Professional Engineer or a Registered Architect licensed by New York State may submit filings for electrical installations 1000 Kilo-Volt Amperes (KVA) or greater, as well as for new or revised installations above 600 volts. DOB will no longer accept submissions by an electrical contractor.
DOB will continue to accept fees in person at 280 Broadway, 1st Floor.
DOB will notify applicants of objections and review status via email, in addition to posting monthly updates on the DOB website for record-keeping purposes.
Electrical Equipment Reviews
The DOB Office of Technical Certification and Research (OTCR) will process reviews for electrical equipment not specifically addressed in the Electrical Code Technical Standards. Any other electrical equipment not bearing an acceptable label of approval from an electrical testing laboratory will also require OTCR review.
To request an electrical equipment review, applicants must mail the following items to the NYC Department of Buildings, 7th Floor, New York, NY 10007, Attn: OTCR.
Completed OTCR2 Application Form
$600 filing fee, payable by check to "Department of Buildings"
Supporting documents required by 1 RCNY 4000-01, (b)(3)(iv)
An electrical engineer will review requests. Applicants will receive objections, status updates, and approvals via email as they occur.
Electrical Special Permission Requests
Requests for special permission must demonstrate practical difficulty. In addition, applicants need to provide supporting documentation and propose equally safe, alternative methods that meet code intent.
Requests for material and equipment review should be emailed to the applicable borough or hub address and include the following:
Completed CCD1 Determination Form
$350 filing fee, payable by check to "Department of Buildings" (The filing fee only applies if an objection was issued; there is no fee if the form is submitted before starting the electrical work.)
The applicable borough/hub office will review special permission requests.
If you have questions regarding these changes and how they affect your projects, please contact Metropolis Group at 212.233.6344.