By Andrew Pisani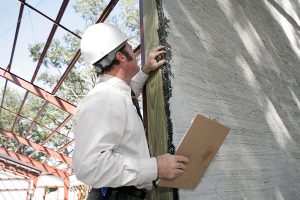 Last month, the Department of Buildings (DOB) deployed more than 90 inspectors throughout the five boroughs to conduct safety sweeps of construction sites, following the deaths of three construction workers who lost their lives in separate, on-the-job accidents.
The inspectors hail from several specialized units, including the Cranes and Derricks Units, the Scaffold Safety Unit, the Special Operations Unit, and the newly formed Construction Safety Compliance and Construction Safety Enforcement Units. In addition to educating workers on the importance of construction site safety, these personnel will ensure that sites are safe for both workers and the public.
Construction inspectors will investigate work sites for compliance with existing construction safety rules, such as:
Adherence to scaffold safety precautions
Installation and use of construction cranes according to approved plans
Proper installation of C-hook suspended scaffolds
Use of appropriate fall-protection systems
The sweeps are expected to encompass an estimated 5,000 construction sites. Observation of safety violations will result in enforcement actions, while sites guilty of serious safety lapses will be shut down. Sites found to be unsafe for workers could face penalties of up to $25,000 for construction safety violations.
This move represents the latest measure in the DOB's recent crackdown on construction site safety. Since 2015, the agency has added more than 250 additional inspectors and quadrupled penalties for the most serious safety violations. In addition, DOB requires safety supervision for all major projects of four stories or greater and calls out offenders in its monthly enforcement bulletins.
If you have any questions about this issue or need assistance with violations, contact Metropolis Group at 212.233.6344.