By Andrew Pisani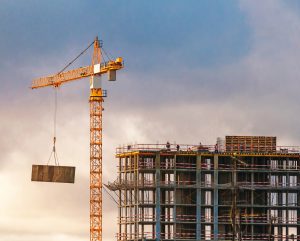 Mark your calendars. During Construction Safety Week (May 6-10), the Department of Buildings (DOB) will once again host its annual Build Safe | Live Safe Conference. This day-long series of seminars will take place Friday, May 10, at Convene, located at 117 West 46th Street in Manhattan.
The event is part of New York City's ongoing efforts to improve construction safety.
Throughout the week, DOB staff will visit construction sites to promote safety during its annual, multi-lingual "Experience Is Not Enough" campaign.
"Our highest priority is to promote safe worksites and protect the public, a responsibility we take very seriously," says Acting Buildings Commissioner Thomas Fariello. "No building is worth a life, and that's a belief every person in the development industry should keep in mind whenever they step onto a construction site."
What to Expect
Each year, DOB experts discuss industry trends and highlight safe construction operations, including a review and analysis of the previous year's safety record.
In 2018, presenters highlighted recent and upcoming changes in construction safety, including Local Law 196 of 2017. Other topics included site safety plan requirements; structural stability; safety and legislation regarding gas work; and code requirements and construction implementation for excavation, interior demolition and scaffold safety.
The 2017 conference reviewed common pre-construction, construction, and inspection issues in alterations; codes and regulations for cranes, hoists, and elevators; and minimum requirements for demolition and site safety plans.
Who Should Attend
Each year, representatives of Metropolis Group attend this important event. We encourage our clients to attend as well, especially contractors and site safety managers.
Design professionals receive continuing education credits for attending the conference, and everyone benefits from the event's larger goal of greater construction safety. Improved site safety also requires the full support of all parties. We must all be aware of, and take responsibility for, safety precautions.
Safe job sites help keep projects on schedule and on budget. But more importantly, they save lives.
Register online today for the 2019 Build Safe | Live Safe Conference.