By Rose Perez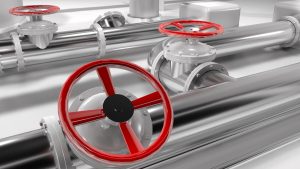 The New York City Department of Buildings (DOB) is seeking plumbing and electrical experts for the 2019 Master Plumbers & Master Fire Suppression Piping Contractors License Board (PLB) and the 2019 Master and Special Electrician Licensing Board (ELB). DOB will accept applications until February 8, 2019.
Plumbing Board Requirements
The PLB consists of licensees from the plumbing, sprinkler, and fire suppression industries, including community members from real estate, architecture, and engineering. The board reviews license applications for master plumbers and master fire suppression piping contractors. Potential members are expected to meet at least monthly.
Applicants must be nominated by a third party and belong to at least one of the following organizations:
Licensed Master Plumber – Association of Contracting Plumbers of the City of New York, Inc. OR Master Plumber's Council of the City of New York, Inc.
Licensed Master Fire Suppression Piping Contractor (Class A or B) – Mechanical Contractors Association of New York, Inc.
Registered Journeyman Plumber – United Association of Plumbers, Local Union 1
Registered Journeyman Fire Suppression Piping Installer – United Association of Steamfitters' Local Union 638
NYS-licensed Professional Engineer with five years of experience in plumbing-system planning or design and installation
NYS Registered Architect
NYS Professional Engineer with full membership in the Society of Fire Protection Engineers
Real estate owner/manager, or their representative
Electrical Board Requirements
The ELB reviews license applications for compliance with the NYC 2011 Electrical Code administrative provisions. Prospective members are expected to meet at least once a month.
Potential board members must satisfy one of the following requirements:
Licensed Master Electrician actively practicing the trade
Journeyman Electrician
Electrician employed by a Public Service Corporation (utility company) of the City of New York
NYS licensed Professional Engineer or NYS Registered Architect with at least five years of experience
Real estate owner/manager
Submission Guidelines
Applicants may submit a current resume and application form (PLB application and ELB application)—as well as the nomination letter, if applicable—to PlumbingBdandComm@buildings.nyc.gov no later than February 8, 2019.
The DOB will also accept applications and support documentation by mail at the following address:
NYC Department of Buildings
Board Reviews
280 Broadway, 5th Floor
New York, NY 10007