By Penny Laughlin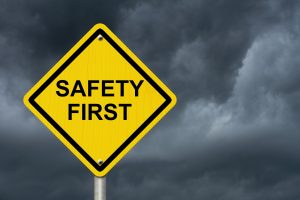 You may recall that the New York City Department of Buildings (DOB) reorganized the BEST Squad, Excavation/Interior Demolition and Scaffold Safety Units in August 2018. That process created two new units, the Construction Safety Compliance (CSC) Unit and the Construction Safety Enforcement Unit (CSE). These new entities are tasked with increasing safety compliance monitoring at construction sites throughout the city.
New Units, New Forms
As part of this reorganization, DOB is replacing all BEST Squad forms with new CSC forms, effective February 11, 2019. The agency has also released two additional forms.
Replacement Forms
CSC2A Form: Pre-Demolition Inspection Application replaces the B Form 2A: BEST Pre-Demolition inspection Application. Demolition applications must be pre-filed before requesting a pre-demolition inspection from the CSC. Submitted forms must include the nine-digit BIS job number.
CSC4 Form: Application for Recommendation for Mechanical Means Demolition replaces the BEST4: Application for BEST Recommendation for Mechanical Means Demolition form. Use this form to request a recommendation that supports using mechanical means for demolition. (You'll still need to secure borough commissioner approval after receiving a CSC recommendation.)
New Forms
If you have any questions about these changes, please contact Metropolis Group at 212.233.6344.