By Frank Fortino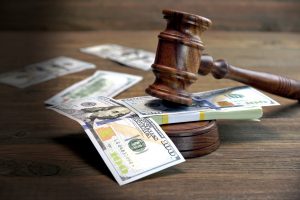 Crain's New York recently reported that the De Blasio administration is writing new rules to help New York City recoup more than $1 billion in outstanding fines. Under the proposed rules, drafted by the Department of Consumer Affairs (DCA), businesses with unpaid fines could find their licenses and permits revoked until they settle their accounts.
Enhanced Enforcement
In April 2016, the city passed a law empowering municipal agencies to deny permits and licenses to those who flout violations—everything from code violations to failure to clear snow from the sidewalk in a timely manner. The DCA, which grants licenses to 81,000 businesses and activities in the five boroughs, is the first major agency to invoke this authority.
The proposed rules would allow DCA to deny new applications or permits and to suspend or revoke existing licenses and applications for businesses with unpaid fines that exceed certain delinquency and dollar-amount thresholds. In other words, companies that ignore outstanding violations could find themselves unable to operate legally.
Agencies that issue violations and tickets would be required to notify the DCA of potential scofflaws to pursue.
Time to Clean House
As of October 2017, unpaid violations in New York City totaled $1.5 billion, with Department of Buildings (DOB) violations accounting for the largest percentage. City officials estimate that half the total is non-collectable because the associated businesses have closed or the property owners can't be located.
New York City has been issuing violations and fines for years, and these infractions should not be taken lightly. The city is cracking down on businesses to take responsibility for their actions and to respect the community and well-being of the public. With DCA moving to enact the 2016 law, more agencies will likely follow.
We encourage all business and property owners to address any outstanding violations and fines, particularly those associated with construction and renovations on their properties. An experienced professional can provide expert guidance for the most efficient route to resolution.
For assistance in reviewing and resolving violations, contact Metropolis Group at 212.233.6344.