This article continues our series on the men and women who make magic happen here at Metropolis Group. If you would like to recommend someone for a future employee spotlight, please email us with your nomination and let us know why you love working with this team member.
Rose Perez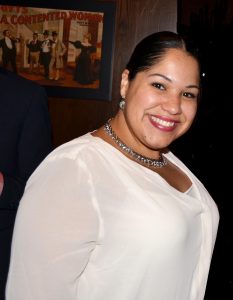 Plumbing Manager
Metropolis Team Member Since . . . May 2012
Industry Experience
When Rose joined Metropolis as administrative assistant to Mario Aurioso, Director of Manhattan Renovation, it was her first position in the real estate and construction industry. She had previously served as the front desk manager for a technology trade school. There, she managed the certification test lab, in addition to proctoring tests, taking attendance, and ensuring that everyone had the required materials. The fast pace and varied nature of the role prepared Rose for the demands of her current position.
She interviewed with Metropolis at the recommendation of a former colleague, who had joined the firm. "I've always had a love of New York City real estate," says the native New Yorker, who grew up in Williamsburg. "Once she told me about the firm, I was intrigued, and the excitement of our day-to-day continues to fascinate me."
Role at Metropolis
Working with Mario, Rose learned to read architectural and engineering floor plans. She became fascinating with plumbing for its technical complexity and its critical role in building systems. "You need to have plumbing in order to obtain both a temporary and final certificate of occupancy. It's very complex, and you can't live without it."
As plumbing manager, Rose serves as the liaison between plumbing contractors and the Department of Buildings. "They know how to perform the work per the engineer," she says. "I'm the translator who presents their work to the DOB to ensure that the work is up to code."
She excels in her role, earning the gratitude of colleagues and clients alike.
Mario describes Rose as "the glue of his team." He says, "I would be lost without her. I could not do what I'm able to do if she wasn't my co-pilot."
Recently, a plumbing contractor sent a note thanking the Metropolis team and singling out Rose for her expert assistance. "Rose has gone above and beyond her services in fulfilling all our expediting needs, issues, and concerns. This exceptional customer service is what drives us to continue using Metropolis Group for all our NYC DOB services."
Favorite Project
One of Rose's favorite projects was a condominium conversion at 22 River Terrace, a 27-floor building. She worked with two separate plumbers from the start of the project until completion. "I organized the contractors, scheduled their inspections, reviewed their Schedule Bs and floor plans to make sure everything worked together," she recalls. "We obtained authorization for the entire building and each individual apartment." Some of the units presented challenges—such as the request for two kitchens instead of one—but all were overcome in the successful conversion.
Best Part of the Job
"Every day is a new experience, and I enjoy tackling the day-to-day challenges. Beyond that, I love watching Million Dollar Listing on Bravo, which showcases Realtors in New York City selling million-dollar-plus properties. Sometimes the program features projects that I've worked on, and it's so satisfying to see this project that I've worked on come alive."
Not-So-Hidden Talent
Rose expresses her creativity in artistic projects that extend from the home to the runway. Her passion for hair and makeup dates back to when her uncle, a tailor, needed help preparing his models during a photo shoot. "I made them look fabulous, and I've been doing hair and makeup ever since, working on fashion shows with my uncle and helping my cousins get ready for special occasions."