This article continues our series on the men and women who make magic happen here at Metropolis Group. If you would like to recommend someone for a future employee spotlight, please email us with your nomination and let us know why you love working with this team member.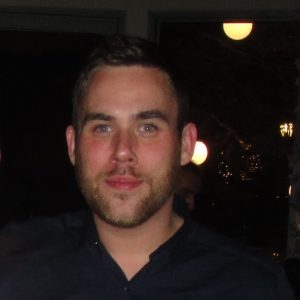 Thomas Jacobsen
Project Manager
Metropolis Team Member Since . . . May 2012
Industry Experience
Ten years ago, Thomas started his career at an office that was shared by both an architectural firm and a general contractor. He assisted project managers and principals, ensuring that materials and staff members arrived at job sites on time. Later, he began securing permits for the general contractor and filing documents and applications for the architect.
After the construction industry ground to a halt in 2008-09, he found a home with a small consulting firm as an assistant project manager. His responsibilities included working directly with the Department of Buildings (DOB), Department of Transportation (DOT), School Construction Authority (SCA), and other agencies as a filing representative.
This hands-on experience with city agencies has given him a broad perspective that benefits Metropolis clients. "Thomas sees both sides of the process," says Mario Aurioso, Associate, Director of Manhattan Renovations. "His experience as both an expediter and as a project manager allows him to understand both the DOB end and the client end. In addition, Thomas has exceptional organizational skills and attention to detail. He's able to handle big projects without any issues, and clients enjoy working with him."
Role at Metropolis
As a project manager, Thomas acts as the primary point of contact. He coordinates with all project team members, from owners and developers to architects, engineers, contractors, and everyone else.
Thomas originally joined Metropolis as a field expediter before moving into his current role. "Being an expediter was definitely an asset," he says. "Being able to understand plans and the documents that accompany them has helped me with transitioning to project manager."
At the start of every project, he reviews proposed plans with the project team. Together, they discuss what can and can't be done, and they create a strategy for achieving the team's end goal, guided by Thomas's professional experience and his confidence in the Metropolis team. "If there are things I'm unsure of, I can also speak with our team's director or someone from our code and zoning department. There's always a way to find an answer."
Favorite Project
One of Thomas's favorite projects is an office building that NYU Langone Medical Center is converting into an outpatient treatment facility. "It's been challenging and educational, simultaneously," he says. "The project presented new obstacles I hadn't encountered before. For instance, we're in the process of converting a floor that previously housed offices and mechanical rooms into a non-production laboratory."
Best Part of the Job
"The experience and education I've received. It's a very unconventional industry, and it's constantly evolving."
Not-So-Hidden Talent
When he's not managing projects, Thomas enjoys playing guitar, an instrument that he first picked up 20 years ago. He enjoys the creative outlet offered by music. "It's fun to hit the studio with a couple of friends and to be able to do something that isn't part of our daily routine," he says.