This article launches a new series introducing the men and women who make magic happen here at Metropolis Group. If you would like to recommend someone for a future employee spotlight, please email us with your nomination and let us know why you love working with this team member.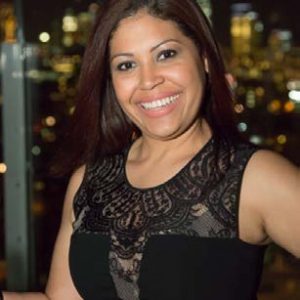 Liliana Ovalles
Executive Project Manager
New Buildings & Major Alterations Division
Metropolis Team Member Since . . . December 2012
Industry Experience
In 2004, Liliana started her career as a receptionist for an architectural firm. Fascinated by the process of watching line drawings emerge as physical buildings, she began learning everything she could about the design and construction process. "It was amazing," she recalled. "I could see the lines and understand what the architects were doing. I couldn't wait to see the building go up."
Liliana secured her Filing Representative certification in 2007 to assist her employer with the approval process.  Enthusiasm and attention to detail earned Liliana a supporting role on a renovation project. She moved on to a new building, where she found her calling.
"I worked on that building from the initial designs through the approval process, all the way through construction and Final Certificate of Occupancy. That multi-year project became my school, and I learned as much as I possibly could about the construction process."
Role at Metropolis
Liliana's well-rounded industry experience makes her an invaluable asset on new construction and major alteration projects. "As building consultants, we give clients guidance on how to achieve their goals," she says. "It's more than getting a construction permit. We help throughout the process, providing information, managing the team, and coordinating all the moving parts.
"Every day new questions come up on a project. I'm the person who finds the answers," she explains.
Associate Brian Redlein, who manages the New Buildings and Major Alterations Division at Metropolis, describes Liliana as "invaluable." "Liliana understands the technical aspects of a project, including design and code, and she has field experience, including inspections," he says. "She's done work in all the boroughs. The more you know, the better you are and the more you can contribute to a project. Liliana does a fabulous job of making complicated jobs run smoothly."
Favorite Project
"I consider them all 'my babies,' but I loved working on the American Copper Buildings. My team was perfect, and the building was beautiful. Everything about that project was fun. It had so many moving pieces, and making everything fit together was a challenge. But when you have the right team, you can make anything happen."
Best Part of the Job
"I like everything that I do, but obtaining approvals is my favorite. What's better than hearing, 'Yes, you got this right'?"
Not-So-Hidden Talent
"People have always called on me with problems: my family, friends, colleagues. Somewhere along the way, I became known as a problem solver—not just at work, but in general."