By Frank Fortino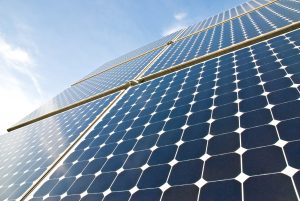 With the April release of a blueprint for installing Lithium-Ion (Li-ion) batteries, New York City continues its commitment to sustainability. The Energy Storage Permitting and Interconnection Process Guide for New York City: Lithium-Ion Outdoor Systems guide represents a collaborative effort by the Department of Buildings (DOB), the Fire Department of New York (FDNY), Con Edison, the New York State Energy Research and Development Authority (NYSERDA), and the City University of New York (CUNY) Smart Distributed Generation (DG) Hub.
The publication provides the first comprehensive set of guidelines for the installation of Li-ion energy storage systems (ESS). A newer and still-developing technology, Li-ion batteries offer some advantages over tried-and-true lead-acid batteries, including smaller size and a longer lifespan. Such batteries are also considerably more expensive, although their costs have dropped significantly in recent years.
Energy storage technology has received a considerable amount of attention—and investment dollars—as a means of backup power when combined with solar or another form of distributed energy. In addition to increasing utility resilience, these systems can save energy when the grid is constrained or consumer demand is especially high.
Guide Overview
The guide explains the permitting, interconnection and approval processes for outdoor Li-ion ESS in New York City, which require reviews and approvals from three separate authorities: DOB, FDNY and Con Edison. The document includes the following resources:
Flow charts that illustrate the processes
Detailed instructions for each permitting authority
Checklist for submission requirements
Requirements are scaled, based on project size, impact and cost. The permitting process for smaller systems, for instance, differs from the process for medium and large systems, which share more similarities.
While all three permitting authorities collaborated on development of the guide, each may have additional requirements not included in the document. In other words, this first-of-its-kind guide is a work in progress. The publication offers an excellent resource to building owners and project developers, explaining the current process in detail, key terms, requirements, fees, etc. Patience will be required as industry professionals work with DOB and FDNY to test the proposed processes.
An Important Step Forward
This guide provides a clear roadmap to developers and building owners who are supporting the city's sustainability efforts. By using Li-ion batteries to store solar energy, we will take another step toward a greener New York, while increasing our resilience against future storms and catastrophes. We look forward to partnering with clients and city agencies to implement this promising technology in a safe, responsible manner.
To discuss how this publication affects your current or planned projects, contact Metropolis Group at 212.233.6344.