By Andrew Pisani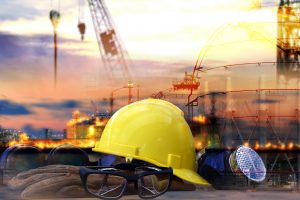 Beginning March 1, 2018, as mandated by Local Law 196 of 2017 and Building Code Section 3321, site safety training (SST) is required for all workers, of each permit holder, at any building site requiring a construction superintendent, a site safety manager, or a site safety coordinator.
The permit holder(s) at such projects must:
Ensure that each construction or demolition worker employed or otherwise engaged at such site by the permit holder or performing sub-contracted work has received, at a minimum

An OSHA 10-hour class OR
An OSHA 30-hour class OR
A 100-hour training program approved by the Department of Buildings (DOB)

Ensure that each worker has either an SST card, a Limited SST card, or a temporary SST card
Ensure that each worker serving as a site safety manager, a site safety coordinator, a concrete safety manager, or a construction superintendent shall have an SST supervisor card
Certify to the DOB that all workers meet the requirements of Building Code Section 3321 at time of permit renewal
Maintain a daily site log establishing the names of each worker at the site and a copy of their SST card
Contractors, this is only a brief summary of Local Law 196 of 2017. Please refer to the full local law text, and familiarize yourself with the requirements.
Violations will be issued for non-compliance, with civil penalties ranging from $1,000 to $25,000.