By Penny Laughlin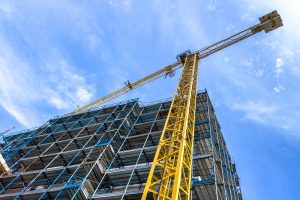 Effective January 28, 2018, the New York City Department of Buildings (DOB) will charge the following review fees for Construction Codes Determination (CCD1) requests and Zoning Resolution Determination (ZRD1) requests:
CCD1 or ZRD1 Request for Determination – $1,000

Pre-Determination (pre-filed job) Request
Request for variation of a Code requirement of MDL section 277.16
Appeal of an affirmed objection after second plan examination review

Appeal of CCD1 or ZRD1 Determination – $2,500
These fees will cover DOB administrative costs incurred in reviewing such requests and appeals.
NOTE: After receiving plan examination objections, corrected applications must undergo a second plan review. This follow-up review is included in the initial filing fee.
Determinations
Determination requests—requests for code or zoning variations—are typically submitted:
To head off a possible objection for an application not yet filed
To appeal an affirmed objection following a second plan review
To request a Construction Code Determination, applicants must file a CCD1 form. For a Zoning Determination, applicants must file a ZRD1 form. Form submissions must include a copy of the invoice from the borough office, confirming fee payment.
Only one determination or appeal request may be submitted per form, and the submission must cite all related code or zoning sections.
For questions about these review fees and whether they affect your project, contact Metropolis Group at 212.233.6344.