By Penny Laughlin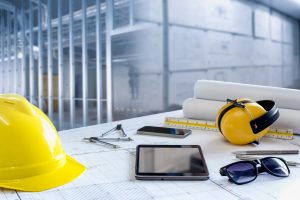 It's a new year, which means new changes at the New York City Department of Buildings. Of course, as the agency continues to expand its interactive web portal, DOB NOW, that statement applies to most months, if not weeks.
Two big changes to keep in mind involve new site safety training requirements and increased oversight of contractors who have worked without a required permit.
Safety Training Requirements
Effective March 1, 2018, many construction site workers must have a minimum of 10 hours of safety training. Per Local Law 196 of 2017, workers will need to show completion of at least an OSHA10 class within the previous five years.
To assist with compliance, DOB is hosting free training sessions on legislation requirements. Due to space limitations, attendees must register in advance by clicking the RSVP links below. (The January 23 and February 12 sessions are already sold out!)
In 2019, when Local Law 196 of 2017 is fully phased in, job sites that require a Site Safety Plan will require a 40-hour training minimum for construction workers.
Contractor Watch List
Local Law 155 of 2017, which calls for increased oversight of construction workers that have operated without a required permit, went into effect on December 28, 2017.
DOB will compile and maintain a watch list of contractors who have worked without a required permit during the previous two years. Additionally, the agency will conduct one or more inspections at any site that includes a contractor on the watch list. The inspection will ensure compliance with applicable permitting laws, rules, regulations, etc.
Contractors who have not been found to have engaged in work without a necessary permit will be removed from the watch list two years after the latter of the following dates:
Date on which the contractor was originally added to the watch list
Date on which the contractor most recently worked without a required permit
If you have questions concerning either of these matters, call Metropolis Group at 212.233.6344.