By Andrew J. Pisani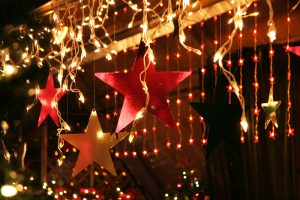 The holiday season is almost upon us, and with that comes holiday office parties. These festive occasions take place in a wide range of venues, from traditional gathering spaces like hotels and restaurants to less-conventional locales like building lobbies and terraces.
Most offices are not set up for large social gatherings and entertaining. So what does one do when planning such an event?
If you're expecting to host 75 people or more at your shindig, then you'll need to secure a Temporary Place of Assembly Certificate of Operation, known in the industry as a TPA.
These special permits are requested, and usually issued, to spaces that are not typically used as a place of assembly, such as an office space, a grand opening event at a retail store, or a vacant commercial space. TPAs allow the holders to host one-time events where the expected attendance is 75 persons or more.
TPA Requirements
In case you are planning to host a party for 75 or more people, here are the requirements:
You'll need scale drawings of the event space, signed and sealed by a licensed architect or engineer.
The space must have at least two independent means of egress
The plans must include egress calculations to prove the desired occupancy for the event can safely egress the space
The plans must show (if provided) location of bars, location of tables and chairs, location of buffet tables, location of DJ, etc.
TPAs do not allow open-flame cooking, but food can be brought in via a caterer. Liquor can also be provided, as long as the caterer has a liquor license.
Provide one FDNY-certified fire guard for every 100 persons (or part thereof).
There is a $250 Department of Buildings (DOB) filing fee for this request.
The city requires all TPAs to be filed at least 10 business days prior to the event. Otherwise, the fee increases $100 for each day after the 10-day cutoff. For example, submitting an application eight days in advance would incur an additional $200 charge.
By the way, the DOB will not issue a TPA to any property that has a Stop Work Order on it, so this might be a good time to take care of outstanding violations.
Have a safe and legal holiday party.