By Penny Laughlin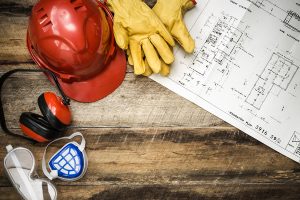 Effective November 6, 2017, the Department of Buildings now requires Site Safety Plans at all jobs requiring a Registered Construction Superintendent (CS). This change complies with Local Law 81 of 2017. Previously, Site Safety Plans were only required on Major Buildings.
Site Safety Plan Requirements
Site Safety Plans must comply with the DOB's Minimum Content of Site Safety Plan Submissions Industry Notice. In addition, these plans must meet the requirements set forth in Article 104 (Construction Documents) and Article 110 (Site Safety Plan) of Title 28 in the Administrative Code for New York City.
DOB Approvals & Inspections
Site Safety Plans for jobs that require a CS do not need to be submitted to the DOB for review and approval. However, the plans must remain on job sites at all times, until the work is complete, and available for inspection.
Failure to have a compliant Site Safety Plan on site during a DOB inspection may result in a full Stop Work Order and a possible summons.
Administrative Requirements
The individual who prepares the Site Safety Plan must sign and date the plan, as well as any subsequent revisions. Revised plans must also be kept on site, with changes clearly highlighted.
Exemptions
This requirement does not apply to jobs that received initial permits prior to November 6.
If you have any questions, please contact Metropolis Group at 212.233.6344.