By Gretchen Albrycht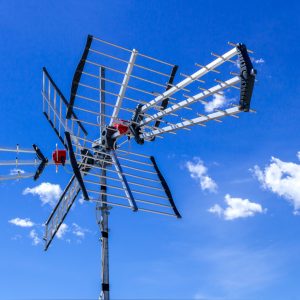 Effective August 28, 2017, the New York City Department of Buildings (DOB) requires that all new Antenna and Curb Cut applications must go through DOB NOW: Build, the agency's interactive, web-based filing system. Any applications submitted through HUB as part of New Building or Alteration Type 1 filings will be rejected. Antenna and Curb Cut filings are stand-alone filings in the new system.
Antenna and Curb Cut job filings with an existing job number in the Buildings Information System (BIS) will be processed through eFiling or in the borough offices.
New System, New Roles
The move represents the DOB's ongoing effort to streamline the filing process, while keeping ownership and design professionals better informed at each step. As a result, owners and design professionals must play an active role in each application.
Filing representatives may complete the forms. However, owners and design professionals must sign the documents electronically, and only design professionals can submit the filings, including a completed DPL-1 form. (See related article.)  In addition, the design professional is now a mandatory attendee at all virtual meetings related to DOB NOW: Build plan examinations.
General contractors can use DOB NOW to create work permits, renew permits, and request After Hours Variances.
Help Is Available
The DOB offers free training through live sessions and webinars. The following information sessions are scheduled to take place at 125 Worth Street in Manhattan in the second-floor conference room:
Several Metropolis team members have already completed training, and we're available to answer any questions and offer assistance to make this transition as smooth as possible.
If you have any questions or need additional information, please call Metropolis at 212.233.6344.