By Renee Sosnowski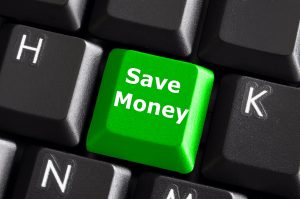 Did you know that New York City offers a violation penalty settlement program for defaulted and docketed violations that have not yet gone into collections? The program is managed by the Office of Administrative Trials and Hearings (OATH), formerly known as the Environmental Control Board (ECB).
OATH: Upholding City Standards
As New York City's central, administrative law court, OATH issues formal rulings on cases that originate from the various agencies responsible for enforcing municipal rules, regulations, and laws. Individuals and organizations that receive citations from city agencies for certain violations may be summoned to appear before OATH for a hearing.
Failure to attend an OATH hearing will result in a decision of "violation by default," which requires payment of the full base fine or citation, as well as interest and a default penalty. Once OATH has issued a decision, the case becomes "OATH-adjudicated."
Violation Settlement Program
The OATH-Adjudicated Violation Settlement Program allows individuals and organizations to settle fines at a reduced cost. Specifically, the program waives one-half the default penalty incurred by failure to attend the OATH hearing. Violators must still pay the full amount of the fine or citation, plus interest.
For example, we recently helped a company save $4,000 under the settlement.
The standard penalty was $2,400. By failing to appear at the OATH hearing, the client incurred a default penalty of $10,000, with $542.27 in interest, for a total outstanding balance of $10,542.47. (The default penalty added $7,600 to the original $2,400 penalty.)
Under the Violation Settlement Program, the city waived half of the default penalty, $3,800 in this case. Lowering the default penalty also reduced the associated interest to $336.32. Ultimately, the client paid a total settlement amount of $6.536.32 ($2,400 + $3,800 + $336.32).
Compliance Violations
Certain violations, like those issued by the Department of Buildings (DOB) and the New York City Fire Department (FDNY), require corrective action for dismissal. Responsible parties must resolve violations with the issuing agency and obtain proof of compliance.
Program Eligibility
Eligibility for the settlement program includes the following:
Citation by a city agency for a common violation, such work without a permit; failure to conduct required inspections and tests; or failure to submit affidavits or other documents
Adjudication by OATH with a "violation by default" ruling, where a judgment has been filed for the outstanding violation(s)
Completion of required corrective actions for "compliance violations" (The Department of Finance will require proof of compliance for participation in the settlement program.)
Violations that have been turned over to an enforcement officer or agency for collection may not participate in the program.
You can search for eligible violations by property address at this website.
For more information about violations and penalties, contact Metropolis Group at 212.233.6344.