By Mario Aurioso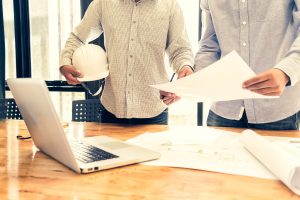 As New York City Department of Buildings (DOB) continues the roll-out of DOB NOW, NYC DOB boiler code filings are moving to the new system, effective August 14, 2017.
As a well practiced NYC DOB expeditor, I myself, among others in the industry, expect to see the DOB cracking down on incomplete boiler filings in order to prepare for this upcoming change. DOB will reject all incomplete boiler filings submitted in person or through the mail. Complete 2017 Boiler Inspection Cycle forms must be submitted either in person or via mail before July 29, 2017.
BO9 Filings: Complete all fields in Sections 1-6
BO13 Filings: Complete all fields in Sections 1-5
Critical Dates
Effective July 29, 2017. DOB will no longer accept 2017 boiler compliance filings via mail or in person at 280 Broadway. This also applies to disk filing submissions.
Effective August 14, 2017. All 2017 Boiler Inspection Cycle compliance filings must be submitted electronically, using DOB NOW: Safety. However, DOB will continue to accept 2016 Boiler Inspection Cycle filings—including disk submissions—in person and via mail through December 31, 2017.
Between July 29, 2017, and August 14, 2017. Boiler compliance filings that are due during these two weeks—between the cut-off for in-person and mail submissions and before the DOB NOW launch—must be submitted before July 29, 2017.
To make the transition easier, DOB has installed a support kiosk on the fourth floor at 280 Broadway. Registered users will be able to submit boiler compliance filings at the borough, using the kiosk. DOB staff will be available to assist users from 9:30 a.m. until 3:30