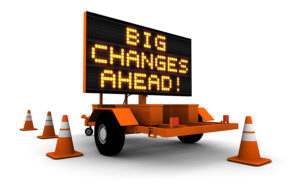 By Frank Fortino
With Memorial Day a memory, the summer is upon us. We hope you're all looking forward to family time, good outdoor cooking, and fun in the sun. This month, we bring you up to date with the latest policies that the Department of Buildings (DOB) has placed into motion.
In mid-June, plan examinations for Alteration Type 1 (Alt1) jobs will become shorter. And starting in July, mechanical, structural, and plumbing applications will become the latest mandatory filings in DOB NOW, the agency's online, self-service portal. Details on these changes appear below.
As always, our office will be available to assist you and other industry professionals in preparing for these changes and keeping your projects moving forward.
20-Minute Plan Examination Appointments
As of June 14, 2019, appointments to review Alt1 jobs scheduled online will shrink from 40 minutes to 20 minutes. DOB decreased the meeting lengths in an effort to improve appointment efficiency and to increase plan examiner availability. Appointments scheduled before the June 14 date will not be affected.
New appointment lengths:
New Buildings (NB) – 40 minutes
All other jobs – 20 minutes
Each job number may have a maximum of three (3) appointments in "scheduled status" at once. Additional limits are based on document number.
NB Jobs. Two 40-minute appointments for the same job and document number
Alt1 Jobs. Two 20-minute appointments for the same job and document number (Applicants that need extra time may book two consecutive 20-minute appointments.)
All other jobs. One 20-minute appointment for the same job and document number
Additional appointments scheduled beyond these stated limits are subject to DOB staff cancellation. In these instances, a cancellation email for each cancelled appointment will go to the applicant and scheduler.
Mandated DOB NOW Submissions: MS, ST, PL/SP/SD
Effective July 1, 2019, all new applications for the following work types must be submitted online via DOB NOW: Build.
Mechanical Systems (MS)
Structural (ST)
Plumbing (PL)/Sprinkler (SP)/Standpipe (SD)
New filings for the above work types will no longer be accepted at borough offices or via eFiling. For jobs with work types that are not available in DOB NOW, applicants must submit separate filings. Applicable work types should be submitted through DOB NOW, with the remaining work types filed at the borough office or through eFiling.
Applicants must submit all eFiling Saved Applications before July 1, 2019. Otherwise, the applications must be re-entered in DOB NOW: Build. Applications submitted before July 1 will continue to be handled in the Buildings Information System (BIS).
Mechanical Systems (MS) replaces the current Mechanical (MH) work type and includes Heating Systems, Ventilation Systems, Air Conditioning Systems, Refrigeration Systems, Cooling Towers, Associated Ducts & Piping, and Generators.
Structural (ST) work type includes Concrete, Aluminum, Masonry, Steel, Wood, Sign Structure, Temporary Structural Bracing, Raising and Moving of Building, and Partial Demolition.
Plumbing (PL)/Sprinkler (SP)/Standpipe (SD) work types are currently filed in either BIS or DOB NOW. As of July 1, these work types must be filed in DOB NOW: Build. The current DOB NOW screens are being updated with enhanced Scope of Work Options and redesigned to improve the user experience.
If you have questions about how these changes affect your project, please call Metropolis Group at 212.233.6344.