This article continues our series on the men and women who make magic happen here at Metropolis Group. If you would like to recommend someone for a future employee spotlight, please email us with your nomination and let us know why you love working with this team member.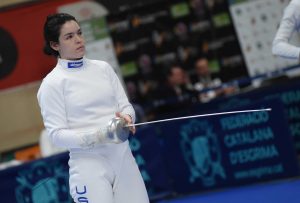 Katie Angen
Junior Consultant, Department of Technical Affairs
Metropolis Team Member Since . . . August 2018
Industry Experience
Katie joined Metropolis Group shortly after graduating from Barnard College at Columbia University, where she studied architecture, with a minor in psychology. She had already gained industry experience through internships at architecture firms, where she reviewed residential designs and worked on some competition projects.
She heard about Metropolis from a peer, who had seen a job posting for a different position. The interview process sold her on the company, and Katie jumped at the junior consultant opportunity, which combined creativity and problem-solving.
Role at Metropolis
Working under the guidance of Austin Regan, Associate, Director of Technical Affairs, Katie reviews drawings for code and filing compliance, and she prepares reports to support recommended filing strategies. She also answers code questions that arise during the project.
Since joining Metropolis, Katie has continued to hone her research skills, already sharpened by her job at Columbia University's Office of Development and coursework at the Graduate School of Architecture, Planning and Preservation. "Diving into code issues is really fun for me," she says. "I enjoy researching the history of a lot and its uses, figuring out whether a design is compliant." Learning from Austin how to work with determinations presents a satisfying challenge, as Katie applies her problem-solving skills to find creative—and compliant—solutions.
Austin describes Katie as "a welcome addition" to the team. "We were lucky to hire her straight out of school," he says. "Her intelligence and curiosity have served her well, as she enthusiastically solves the code and zoning mysteries that our clients forward to us daily. The unique perspective she provides based on her newness to the industry helps us re-examine some of the assumptions and biases that naturally crept into our approach over the decades that Metropolis has been problem-solving the industry. I look forward to watching as Katie learns and becomes a valuable asset to the company."
Favorite Project
One of Katie's favorite projects to date is the headquarters of the NYC Mission Society at 646 Malcolm X Boulevard, where she conducted a site visit with Austin to investigate various challenges. "The timeline for the project is much tighter than usual because it's a school, and they're trying to tie up loose ends before the coming school year," she says. "I enjoyed seeing the real-world effects of our consulting work."
Best Part of the Job
Katie considers her colleagues at Metropolis the best part of her position. In particular, she values the opportunity to learn from other members of the Department of Technical Affairs. "I love coming to work every day, learning and growing," says Katie. "Austin has taught me so much, from the ground up, and so has Jessica Dewberry with her zoning experience and John Lashley with his field experience in architecture and construction. Not only are they hilarious and fun, but they're also sharp and keep me on my toes."
Not-So-Hidden Talent
If she's not at work, Katie can usually be found at the New York Athletic Club, where she trains six days a week as a member of the USA Fencing Team. While she competed in a number of sports when she was younger, fencing emerged as her passion, and she has been competing nationally since the age of 16. "Mentally and physically, it's a great combination that works out so many parts of the body," says Katie. "You have to anticipate your opponent and control variables like speed and timing. Similar to my work at Metropolis, fencing involves problem-solving in real time, and adaptability is key."