By George Crawford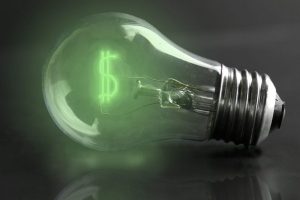 As part of New York City's Greener, Greater Buildings Plan, the city has passed a number of local laws that target energy efficiency in large and mid-sized buildings. Some of these requirements have been around for a few years; others have fast-approaching deadlines.
This article offers an overview of the various local laws, including recent expansions and upcoming compliance dates.
Benchmarking Requirements: Local Laws 84 & 133
In compliance with Local Law 84, both commercial and multifamily buildings of a certain size, "covered buildings," are required to file an annual benchmarking report annually. Failure to file by May 1st of each year will result in a fine of $500 per quarter, up to $2,000 for any one filing year.
Building owners and managers should be aware that the LL 84 and LL 133 benchmarking requirements recently expanded. The platform for the 2019 benchmarking cycle now includes smaller buildings. Previously, the benchmarking requirement was limited to buildings that were greater than 50,000 s.f. Now the requirement applies to buildings that exceed 25,000 s.f. Building owners and managers should double-check their portfolios to make sure that no building in the expanded platform is left behind. The "failure to file" fines for the recently added smaller buildings will be the same as the larger buildings, as covered above.
In addition to the expansion of "covered buildings," a new requirement has been added to the list. Starting in 2020, buildings must prominently post their benchmarking scores by each entrance—including the front entrance—within 30 days of receipt. Numerical benchmarking scores will be converted to a letter grade, using the following schedule:
Grade "A" – Benchmarking scores of 90+
Grade "B" – Benchmarking scores of 50 to 89
Grade "C" – Benchmarking scores of 20 to 49
Grade "D" – Benchmarking scores of 19 and under
Grade "F" – Noncompliance
Grade "N" – Exempt
Energy Audits: Local Law 87
"Covered buildings" under Local Law 87 are required to file an Energy Efficiency Report (EER) every 10 years. The law applies to commercial and multifamily buildings that are greater than 50,000 s.f., as well as to two or more buildings on a single lot that exceed 100,000 s.f. Failure to file will result in a fine of $3,000 for the first year and then $5,000 each subsequent year. There is no cap on this penalty. Therefore, a building that fails to file for three years would face a fine of $13,000. Failure to file for a five-year period would result in a fine of $23,000, and so on.
The filing schedule is based on the building's tax block number. The last digit of the tax block number determines the filing date. For example, a building with a block number that ends in the number "9" would need to file its EER by December 31, 2019.
The process itself involves engaging an engineer qualified to prepare an Energy Audit and Retro-Commissioning Report. The best approach is to engage the engineer the year before the filing deadline, which will allow visits to the building at different times, including when the heating system is under a heavy load (winter) and when the air-conditioning system is under a heavy load (summer).
Additionally, as part of the filing requirement, the engineer must prepare a Retro-Commissioning Report. Conditions included in the report will require corrective action prior to filing. It is therefore important that the landlord receives the Retro-Commissioning Report in a timely manner so that corrective actions can be completed before the EER is filed. Corrective actions must be documented as part of the process.
Also, the New York City Department of Buildings (DOB) will soon be tightening the requirements for LL 87 work. Building owners and property managers should engage a registered design professional, such a licensed professional engineer, with an excellent track record in performing LL 87 Energy Audits.
Lighting Upgrades: Local Laws 88, 132 & 134
Local Law 88 of 2009—expanded in 2016 with Local Laws 132 and 134—requires lighting upgrades and sub-metering for commercial and multifamily buildings that exceed 25,000 s.f. Covered buildings must comply no later than January 1, 2025.
Requirements for commercial and multifamily properties differ, as follows:
Multifamily Properties. Multifamily lighting upgrades (to LED) are required for all building common areas, including lobbies, hallways, service areas, basements, mechanical rooms, utility closets, and laundry rooms. In addition, building exterior lighting must also be upgraded. This requirement does not include residential units. Voluntary lighting upgrades in apartment units, however, would reduce overall building electric consumption and have a positive impact on benchmarking scores.
Commercial Properties. Lighting upgrades (to LED) are required for the exterior, as well as all interior spaces, including tenanted offices, guest rooms in hotels, and bedrooms in nursing homes and hospitals. In addition, office buildings have additional sub-metering requirements. All tenanted offices that are 5,000 s.f. or larger must be sub-metered unless directly metered by a utility. These wiring and lighting upgrades must be completed by January 1, 2025. Buildings must arrange for an inspection by a registered design professional or a licensed master or special electrician to confirm that sub-meters have been installed in compliance with this local law.
George Crawford leads Green Partners LLC, which identifies money-saving solutions for owners of commercial and residential properties in New York City. For help with your energy needs, please contact George by email at gcrawford@greenpartnersny.com