By Wayne Sheppard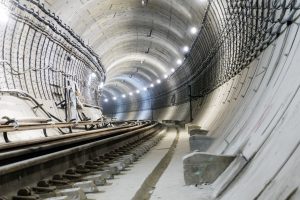 Since July 2017, the MTA has been working on improvements to the L train. The L Project includes tunnel rehabilitation work to repair damage from Superstorm Sandy, while increasing the tunnel's resilience, as well as infrastructure upgrades and station improvements. A revised proposal for the project, released in February 2019, includes a plan that would maintain 100% of daytime weekday service between 5 a.m. and 8 p.m., including peak rush hour times.
Originally, MTA had announced that L service would be suspended across the East River and within Manhattan for 15 months, starting in April 2019. The closure would have directly affected 275,000 of the L train's 400,000 daily riders, adversely affecting commuters throughout the city.
On January 3, 2019, Governor Andrew Cuomo invited deans and faculty from the engineering schools of Columbia and Cornell Universities to present a recommendation that would allow two-way service during tunnel repairs. MTA continues to revise the construction plan, based on these recommendations, while keeping safety as a top priority.
Community Conversations
Starting in March, MTA team members will be available to speak with the public from 6 p.m. until 8 p.m. during four open houses scheduled in Brooklyn and Manhattan:
Thursday, March 7 – Shrine of Our Lady of Guadalupe, 328 W. 14th Street (bet. Eighth & Ninth Avenues)
Wednesday, March 13 – Williamsburg Northside School, 299 N. 7th Street (at Meeker Avenue)
Tuesday, March 19 – Grand Street Campus High School, 850 Grand Street (bet. Bushwick Avenue & Waterbury Street)
Monday, April 8 – 14th Street Y, 344 E. 14th Street (bet. First and Second Avenues)
In addition, customers can speak with MTA team members on subway platforms and in train cars. Available information will include updates on the proposed construction approach, the proposed service plan, and assistance with navigating the changes.