This article continues our series on the men and women who make magic happen here at Metropolis Group. If you would like to recommend someone for a future employee spotlight, please email us with your nomination and let us know why you love working with this team member.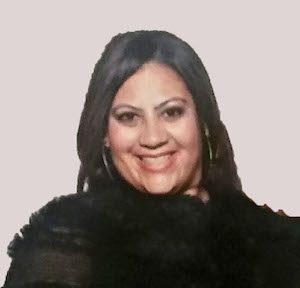 Millie Dominguez
Senior Project Manager
Metropolis Team Member Since . . . February 2002
Industry Experience
As a college grad, Millie started her career working for a building code and zoning consultant. She spent four years learning about the industry and its major players. Then, she joined Metropolis Group as a project coordinator, advancing to her present position as senior project manager in October 2018.
Millie had never heard of the behind-the-scenes world of code consulting and expediting, but she quickly fell in love with the profession, a passion that continues to this day. "I love what I do," she says. "It's exciting to meet the project goals and deadlines. I want to give 110% to make sure everything gets done the right way. At the end of the day, we provide customer service at Metropolis, and if the client's happy, we're happy."
Role at Metropolis
As senior project manager, Millie serves as the central point of contact for the firm's largest clients. "I streamline the process for them," she explains. "They don't need to question who to call." For requests that fall outside her expertise, Millie delegates those tasks to the appropriate teams and ensures prompt execution.
She starts every engagement by studying the project scope and researching which city agencies will be involved. Then, she advises clients on filing requirements and guides them through the application process. "I do everything by the book," says Millie. "If I see something that might cause an issue down the line, I won't sugarcoat it." Customers appreciate her straightforward approach and informed recommendations.
"Millie is very knowledgeable and organized," says Mario Aurioso, Director of Manhattan Renovations. "She's dependable and hard-working. In fact, I often call her a 'machine.' I don't know how she gets to everything, but she's very detailed and responsive, and always on top of her projects."
Favorite Project
While Millie loves all the projects that she has shepherded through the Department of Buildings (DOB) and other agencies, the historic Seagram Building on Park Avenue holds a special place in her heart. The landmark status of the 38-floor office tower and its trend-setting public plaza has created unusual challenges over the years. "The most interesting jobs I've worked on involve artwork displays in the plaza," recalls Millie. "Money goes into escrow with Landmarks, and the filing application includes details on the installation—when and how it will be installed, what type of equipment is required. One art installation—a teddy bear from Germany—required filing with Metro North and DOT because we needed a street permit for a crane. Each arm and leg weighed 40,000 pounds." She admits that the pressure can get intense. "After the art auction and sale, you have to take down the artwork again. Remember the puppy that sold for $10 million? I had to take that down."
Best Part of the Job
Millie's favorite part of her job comes from the independence she has to manage client projects. She values the trust placed in her by Metropolis management. At the same time, she also appreciates the confidence and comfort of having her colleagues' support. "I have the freedom to get the job done, and if I ever need any assistance, I know who to turn to," she says. "It's all about teamwork."
Not-So-Hidden Talent
Outside the office, Millie combines a flair for photography with her love of sand and surf, which she indulges at every opportunity. "If anyone is looking for me, they know where to find me," she admits. Millie enjoys relaxing with a book, but she also makes a point of capturing the beauty of beachscapes on (digital) film, with a special fondness for sunrises and sunsets. "When I take vacations, I make it a point to photograph the scenery and keep those memories with me," she says.