By Renee Sosnowski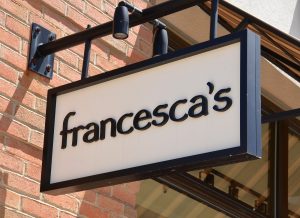 Effective February 9, 2019, in accordance with Local Law 28 of 2019, the Department of Buildings (DOB) will not impose civil penalties for work without a permit violations for certain accessory signs. Specifically, business storefront signs that do not exceed either 150 square feet in area, measured on one face only, or 1,200 pounds in weight may apply for amnesty.
Respondents who received such violations on or after December 28, 2017, and have not paid the penalties may request a waiver. To do so, applicants submit a completed L2 Form (see related article) at the local borough office for the affected property.
Moratorium on Accessory Sign Violations
From February 9, 2019, until February 9, 2021, DOB will not issue violations for business storefront signs that pre-date the moratorium period, with the following exceptions:
The sign poses an imminent threat to public health or safety.
The DOB commissioner determines that the sign is not otherwise eligible.
If you have any questions or need assistance, please contact Metropolis Group at 212.233.6344.