By Mabel Cataldo
On December 2, 2018, at the annual Metropolis Group holiday party, President Frank Fortino announced the winners of the company's top awards. Project Manager Gwendalina Harry was named the 2018 Employee of the Year, and Senior Associate Andrew Pisani received the 2018 Manager of the Year award.
"Both Gwendalina and Andrew embody the service excellence that has set Metropolis apart for the past three decades," said Fortino. "Their industry knowledge and professionalism make them invaluable to our clients, and their team commitment makes them invaluable to colleagues."
2018 Employee of the Year: Gwendalina Harry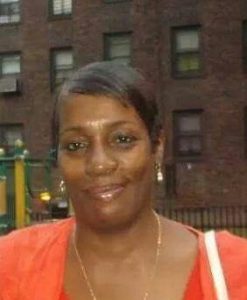 When Harry's name was called, she didn't believe she had heard correctly—until her colleagues repeated her name during the applause. "I was definitely surprised," she said, "but very appreciative of the award."
Harry joined Metropolis in July 2013 as an administrative assistant, after spending her career in higher education. A year later, the company introduced the assistant project coordinator position. "I've always been a team player, and I need to be challenged," said Harry. "They saw that I enjoyed challenges and learning new things, so they asked if I was interested [in the new role]."
Five years later, Harry continues to love her second career. "The New York construction industry is so intricate and fascinating. I like understanding how it works—and making the process smooth for our customers. Ultimately, it's about helping people."
2018 Manager of the Year: Andrew Pisani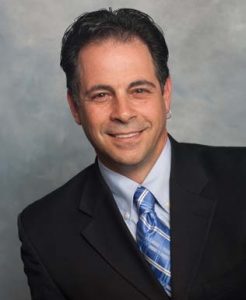 For Pisani, who oversees the management team, seeing Harry named Employee of the Year was gratifying. This was the second consecutive year that one of his team members received the honor, with Project Manager Karen Canlon winning the 2017 award.
He had no idea that his name would soon be called as the managerial honoree.
"My reaction was truly one of shock," he recalled, "as any one of the other managers, who are just as worthy, could have won it."
With more than 30 years of combined architectural and code/zoning expertise, Pisani provides guidance to senior management, in addition to leading his project teams. "My biggest source of enjoyment working here is helping my co-workers solve problems with their jobs," he said.
Award Criteria
The Employee and Manager of the Year awards recognize outstanding team members who not only fulfill their job responsibilities, but also demonstrate initiative in taking on other roles. Other criteria include industry knowledge and expertise, positive work attitude, and team contributions.
Each year, Metropolis employees anonymously nominate peers and managers, who must be full-time employees with a minimum tenure of six months.