By Penny Laughlin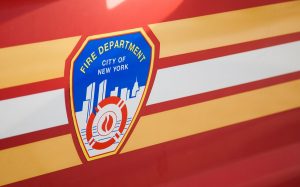 During the next few months, the New York City Fire Department (FDNY) will launch its new online business portal, FDNY Business. As mentioned in our April 2018 article, the platform will work very much like DOB NOW.
FDNY Business will allow customers to manage the business activities currently online through the NYC Business portal. In addition, FDNY customers will be able to manage plan review applications and inspection/test requests, as well as violations and payments.
Users can expect to see the following activities online by the end of the project's first phase, scheduled for rollout during the first six months of 2019.
Online Applications
Auxiliary Radio Communications System
Certificate of Approval
Concept/Proposal/Technical Document
Engineering Plan
Fire Alarm Plan
Fire Alarm Variance
Fire Code Variance/Rule/Modification
Performance-Based Design Submission
Rangehood Plan Review
Rooftop Access Plan Review Variance
Emergency Planning and Preparedness
Comprehensive Fire Safety and Emergency Action Plan
Fire Protection Plan
Fire Safety and Evacuation Plan
Fire Safety and Evacuation Plan High-Rise Residential (Non-Sequential Floor) Plan
Inspection Requests
Rangehood Inspection/Test
FDNY is planning a two-year implementation schedule for the site's full functionality.
We'll keep you posted as new developments occur. In the meantime, please call Metropolis Group at 212.233.6344 if you have any questions about how the new platform will affect your projects.