By Liliana Ovalles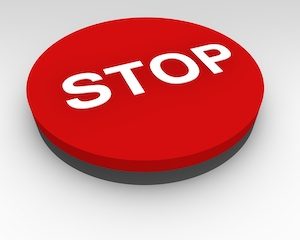 As of December 15, 2018, the New York City Department of Buildings (DOB) began stopping applications in the Buildings Information System (BIS) that conflict with information received from NYS Homes and Community Renewal (HCR). Specifically, if HCR reports that a building contains at least one rent-regulated unit, owners that answer "no" to either statement in the PW1 section concerning "Occupied Housing" will face additional scrutiny.
PW1 – Section 26
Section 26 of the PW1 consists of two statements regarding occupied housing:
The first indicates whether one or more dwelling units will be occupied during construction.
The second concerns whether or not occupied units are subject to rent-regulation laws.
Responding "no" to either statement now halts the application until the applicant provides supporting documentation.
As a reminder, all applications for properties with occupied units must also include a Tenant Protection Plan, in compliance with Local Law 154 of 2017.
Permit Renewals
If the applicant answered "no" to either statement in Section 26, renewal applications must be submitted in person at a borough office. At that time, applicants will also need to submit one of the following:
Post Approval Amendment (PAA) to change the answer(s) to "yes," as well as a Tenant Protection Plan (unless already submitted)
Documentation confirming that "no" was correct at time of original filing
The DOB will review all documentation submitted in support of "no" responses. If the answer is found to have been false, the department will revoke the plan approval and/or permit.
For more information, or if you have questions concerning your projects, please call Metropolis Group at 212.233.6344.