This article continues our series on the men and women who make magic happen here at Metropolis Group. If you would like to recommend someone for a future employee spotlight, please email us with your nomination and let us know why you love working with this team member.
Alison Cozier
Project Manager, Certificates of Occupancy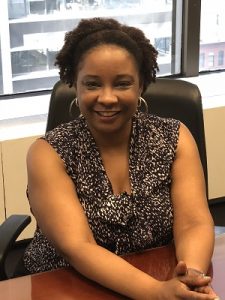 Metropolis Team Member Since . . . January 2007
Industry Experience
Alison first learned about the code consulting industry while working for an environmental consulting firm, fresh out of Hunter College. She frequently visited the Department of Buildings (DOB) to do research, and she met several expediters and architects. Those conversations led to job offers, and she joined an architectural firm as an assistant project manager and expediter. "I learned to read plans and completed the filing forms," Alison recalls. "I also worked with the DOB and all the city agencies: performing code research, filing jobs, obtaining approvals and permits, meeting with city officials. Back then, I was essentially a one-woman show. It was an excellent way to learn."
Several years later, she joined a code consulting firm as the sign-off coordinator and advanced to sign-off manager in one year. Alison's next career move brought her to another code consultant, where she served as certificate of occupancy (CO) project coordinator. "I went on construction inspections, attended site meetings, and met with many clients, taking the lead on COs," she says. "That position piqued my interest in obtaining COs. Clients want to occupy, or rent out, the spaces or close on their property. It's gratifying to help them achieve their goals."
Role at Metropolis
Once construction projects receive plan approval and permits from the required agencies, Alison steps in and tracks their progress, keeping all team members apprised of upcoming milestones—inspections, sign-offs, etc.—and related documentation requirements. "I think of myself as the cleaner," says Alison. "CO people are problem-solvers. We close out applications, help with dismissing violations. Certificates of occupancy have a lot of moving parts, and we coordinate with the project team members inside and outside our office."
Austin Regan, R.A., Director of Technical Affairs, worked with Alison for more than 10 years before moving to his current position. "Alison is the longest-serving member of the Outer Borough Group. For many years, she was the sole member of the Certificate of Occupancy Department," he says. "She is the fount of knowledge that others in the group can turn to for advice on how to navigate the maze of CO procurement. Clients can count on her to deliver the best service possible to obtain that always-crucial initial TCO. What sets her apart from her contemporaries with other companies is she stays focused to get the client to the often-elusive Final CO."
Favorite Project
Two of Alison's favorite projects include a new hotel at 125 Flatbush Avenue Extension and The Edge, a new mixed-use condominium at 22 North Sixth Street. While both projects featured attractive, modern designs, Alison especially loved working with the project teams. "Everyone worked together to get things done. They always provided what we needed," says Alison.
Best Part of the Job
"I love learning, and I love sharing that knowledge. It's gratifying to train people here at Metropolis and then see or hear them use that information. I enjoy seeing my colleagues succeed. I also enjoy applying the knowledge I have to help clients. When clients thank me and say, 'You taught me a lot, and you are doing a great job,' that makes me happy."
Not-So-Hidden Talent
Alison's persistence and determination—two essential traits in securing timely COs—have earned her a reputation of being "tough." She admits that she has a very strong work ethic and will do whatever it takes to achieve her goal, but she's also very caring. "I take projects to heart, and I'm personally invested in every one," says Alison.