By Penny Laughlin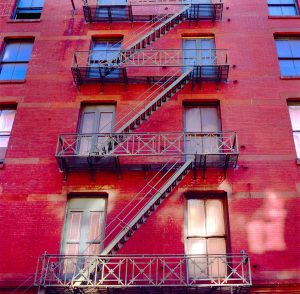 Last month, the Department of Housing Preservation and Development (HPD) published a list of buildings identified as at-risk for tenant harassment. These properties will take part in a three-year pilot program that requires certain building owners to secure a Certification of No Harassment (CONH) before obtaining permits from the Department of Buildings (DOB) for work involving demolition or a change in use/occupancy.
In compliance with Local Law 1 of 2018, the list includes more than 1,000 buildings that meet one or more of the following criteria:
High levels of physical distress or ownership changes in certain targeted areas of New York City
Subject to a full vacate order
Active participants in the alternative enforcement program for more than four months since February 1, 2016
Have had a finding of harassment within the past five years by a court or by New York State Homes and Community Renewal
Pilot Program Requirements
Owners of buildings on the list must receive a CONH from HPD before DOB can review new construction applications for an initial or reinstated permit for the following work categories:
Full and partial building demolition
Change of use or occupancy for:

All or part of a dwelling unit OR
Any residential portion of the building

Any alteration that would:

Add or remove kitchens or bathrooms
Increase or decrease the number of dwelling units
Change the layout, configuration or location of any part of a dwelling unit

Application for a new or amended certificate of occupancy
Removal of a central heating system and replacement with an individually metered heating system
HPD will investigate CONH applications to determine whether any building tenants have experienced harassment during the preceding five-year period. Once an owner applies for a CONH, the department will notify building tenants, community groups, the community board and elected officials. HPD will also collect comments from current and former tenants.
If the investigation reveals evidence of harassment, a hearing will take place at the Office of Administrative Trials and Hearings (OATH). The HPD commissioner will grant or deny the CONH based on the recommendation of the OATH judge. If the CONH is denied, the owner will be denied building permits for the covered categories of work for five years. As an alternative, such owners may address the harassment finding by building a certain percentage of low-income housing units.
If you have questions or need assistance with CONH requirements, contact Metropolis Group at 212.233.6344.