By Frank Fortino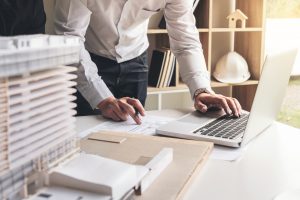 In the City That Never Sleeps, rent-regulation issues don't stop, either. City Council member Ritchie Torres has introduced legislation calling for the Department of Buildings (DOB) and Department of Finance (DOF) to join forces in identifying false statements submitted by landlords. The bill stems from the findings of a report released by the Housing Rights Initiative (HRI) on September 24, 2018.
Originally reported in the New York Times, the HRI study analyzed construction permits filed between January 2016 and June 2018 and compared this data with public information from the DOF. HRI reported that landlords failed to disclose the presence of rent-regulated apartments in more than 10,000 permits, which received DOB approval.
The study mainly concerns landlords who receive the J-51 tax abatement. The program offers tax incentives to landlords for making certain property improvements, provided they maintain the rent-regulated apartments in their buildings.
Proposed Legislation
Under the legislation proposed by Torres, landlords who provide falsified information about a property would then be subjected to DOB examination of their entire portfolio.
The bill also calls for creation of a compliance watch list and for DOB to audit 25% of the listed buildings for false statements. DOB would then provide written notice of identified offenders to the City Council, the Department of Investigation, the state Division of Housing & Community Renewal, and the state Tenant Protection Unit. In addition, DOB would report incidents to the county district attorney and to the state attorney general.
DOB Response
According to the Times article, a DOB spokesperson indicated that the 10,000 permits cited in the study represented only 3% of the permits issued during that period. Also, the DOB is partnering with the Tenant Harassment Prevention Task Force (THPT)—a city-state collaboration—to hold unscrupulous landlords accountable.
In further comments that appeared on Curbed, an agency spokesperson pointed out that the DOB has issued 800 violations for false violations between fiscal year 2016 and 2018. And, together, DOB and TPHT have issued more than 1,100 violations since 2017, after performing 1,600 tenant-safety inspections.
The DOB representative reported that the agency reviews and audits all permit applications to protect tenants, whether or not the landlord checks the rent-regulation box on forms.
A Serious Situation
Once again, a few bad actors are reflecting poorly on our industry, and this pending legislation shows that the city is taking the situation very seriously. Owners need to take care in ensuring the accuracy of their filings. Otherwise, paperwork errors could translate into hefty penalties and fines.
If you have any questions or need help ensuring that your portfolio can withstand a potential audit, contact Metropolis Group at 212.233.6344.