By Rose Perez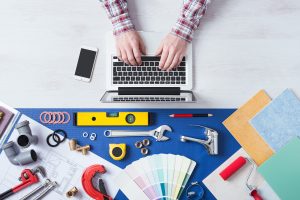 The New York City Department of Buildings (DOB) is continuing the migration to its new online self-service platform, DOB NOW. This month, limited alteration applications (LAAs) and emergency work notifications (EWNs) will transition to DOB NOW: Build.
Both application types are used for plumbing work, fire suppression piping replacement and repairs, and oil burner installations that do not include construction work. LAA work is typically limited to repair and/or replacement of existing equipment.
Limited Alteration Applications
Starting October 2, 2018, all LAAs must be filed through DOB NOW: Build.
The DOB office at 280 Broadway will accept hard-copy LAA1 forms until October 1, 2018. Any applications received with a postmark after the October 1 deadline will be rejected and returned to the applicant.
From October 2 through October 14, either e-file LAAs or submit an EWN, which will remain valid for 5 days and can be renewed.
October 14, 2018, is the last day to e-file an LAA1 application. All saved applications must be submitted by this deadline. Otherwise, the LAA applications will need to be re-entered in DOB NOW: Build.
Emergency Work Notifications
The DOB will continue to accept emergency work notices by email or fax until October 14, 2018.
Amendments, Renewals, Supersedes and Withdrawals
For amendments, renewals, supersedes, withdrawals, and resubmissions of disapprovals/rejections for LAAs submitted before October 15, the DOB will continue to accept paper applications until further notice. (Please note that no paper applications will be accepted from October 2 through October 14. DOB will resume accepting the above application types on October 15.)
Free Training
DOB will conduct free training sessions to demonstrate how to use DOB NOW: Build for LAA filings. To register for an upcoming training session and to view resources, including a user manual, visit the DOB website.
If you have any questions or concerns about how these changes affect your projects, call Metropolis Group at 212.233.6344.