This article continues our series on the men and women who make magic happen here at Metropolis Group. If you would like to recommend someone for a future employee spotlight, please email us with your nomination and let us know why you love working with this team member.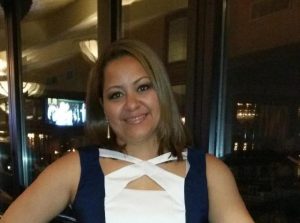 Jannys Ramos
Project Manager, New Buildings
Metropolis Team Member Since . . . May 2000
Industry Experience
In 1995, shortly after graduation, Jannys joined an expediting firm as a receptionist. Within three months, she began working with a project manager, who happened to be the daughter of the owner. "She was demanding, and she taught me a lot," recalls Jannys. Together, they covered the full range of construction projects, from Directive 14 filings to new buildings and major alterations.
Five years later, a former colleague contacted Jannys about joining Metropolis, where she would manage her own projects. "It looked promising and felt right," she says, "so I made the switch." She immediately initiated the development of a project management system, working with a programmer to create a system to help Metropolis team members do their jobs faster, and with greater accuracy.
Brian Redlein, Associate and Director of Development, sums up Jannys in one word: awesome. "We've worked together for years," he recalls. "For a long time, it was just the two of us on all the projects. Now she has her own team. One of her greatest strengths is her training ability. Many at Metropolis who have succeeded in their positions learned from Jannys."
Role at Metropolis
As a project manager, Jannys serves as a key liaison between architects and contractors. In addition, she and her team work with the Department of Buildings (DOB) to secure approvals and permits, while ensuring that all project specifications adhere to the appropriate construction codes. "We take care of all the little things that have to be done," she says. "So much goes into the process behind the scenes: phone calls, emails, keeping clients informed of what's happening."
An important part of her role involves keeping abreast of ongoing industry changes, as with the continuing migration from physical paperwork to electronic submissions. "You can't get too comfortable with the way you do things. Three years from now, it will change. The city is always evolving, and that's what keeps me interested."
Favorite Project
Jannys ranks the mixed-use building at 2182 Broadway among her favorites. "Everything ran so smoothly, even though the project required several new filings because of the cogeneration system, which combines the heating and power system," she says. "Every aspect of the design called for new fixtures. We had such a sense of accomplishment at the end. When you work hard and have good team members, it pays off."
Best Part of the Job
"I love working with my team members, both at Metropolis and on the client side. It gives me a satisfying feeling at the end of the day, staying on top of the many demands and not leaving everything until the last minute. Seeing a project come together fulfills me."
Not-So-Hidden Talent
Jannys enjoys building things with different types of wood, a hobby she shares with her husband. In the nine years since she and her husband moved out of the city, they've restored the wood floors in their upstate home and created decorative moldings, frames, and mantels. "Woodworking has been fulfilling and has brought us several hours of recreation, as well as a sense of accomplishment. I have even received orders for mantels from friends."