By Penny Laughlin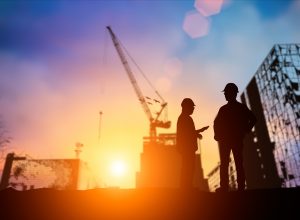 The New York City Department of Buildings (DOB) now requires registered design professionals to perform final inspections of certain work types that do not require a new or amended Certificate of Occupancy (CO). The change, explained in Buildings Bulletin 2018-008, also applies to work related to new buildings, including support of excavation, structural work, and mechanical work.
Streamlining the Process
According to the New York City Administrative Code (28-116.1), permit holders must ensure that construction work remains accessible and exposed for inspection purposes. Furthermore, permit holders are responsible for absorbing any expenses related to removing material—and subsequently replacing it—to allow inspections.
That said, the DOB recognizes that work performed in the early stages of construction often becomes inaccessible by the time the entire project is ready for final inspection. Consequently, DOB inspection at the time of completion would require removal of newly installed materials.
The Administrative Code already includes provisions to allow registered design professionals to perform final inspections of certain work types as a progress inspection. To do so, the design professionals need to indicate their intent to accept responsibility for the final inspections on the TR1 form or in DOB NOW.
The new bulletin, which went into effect on August 9, 2018, now requires design professionals to coordinate and perform final inspections. The change accommodates project phasing and schedules, while decreasing the likelihood of completed work being inaccessible for final inspections.
Final Inspection Requirements
For applications that do not require DOB to issue a new or amended CO, registered design professionals must perform final inspections for the following work types:
BIS Work Type
DOB NOW Work Type*
Antenna**
Antenna
Mechanical Systems
Mechanical Systems/HVAC
Foundations

Single- and Multi-Tier Underpinning
Shallow Foundations/Footings
Retaining Walls
Deep Foundations

Foundation
Earthwork

Excavation
Landscape
Sitework (grading, septic, backfill, etc.)
Soil Grouting/Improvement
Rock/Soil Anchors

Earthwork
Structural
Structural
Support of Excavation

Shoring (sheet piles, soldier piles, lagging)
Slurry Walls
Ground Freezing
Tangent/Secant Piles
Berming/Sloping/Benching

Support of Excavation
Solar
Solar
Green Roof
Green Roof
Builders Pavement Plan
Builders Pavement Plan
General Construction (Alt-2, Alt-3)
General Construction
Chutes
Protection and Mechanical Methods
Cocoons
Protection and Mechanical Methods
Suspended Scaffold Systems

Swingstage
Outrigger Beam
C-Hook
Single- and Multi-Point Adjustable

Suspended Scaffold
Supported Scaffold
Supported Scaffold
Fence
Fence
Sidewalk Shed
Sidewalk Shed
Construction Hoists

(Material Hoists/Personnel Hoists)

---

Protection and Mechanical Methods

---
* DOB NOW work types shall be effective upon applicable launch date
** BIS filings no longer accepted
Registered design professionals may use discretion to rely upon the completed reports of special inspection agencies in fulfilling this obligation.
As a friendly reminder, final inspections are subject to DOB audit to determine compliance with applicable code requirements as progress inspections.
If you have questions about this change and how it affects your projects, please contact Metropolis Group at 212.233.6344.