By Brian Lafferty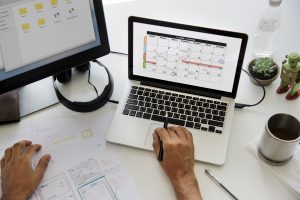 On October 1, 2018, the New York City Department of Buildings (DOB) will launch a self-service system for scheduling plan examination appointments. The online portal will replace the current process of calling 311 to schedule an appointment via the Plan Examination Notification System (PENS).
The new system will allow users to schedule, cancel, and review appointments. Simplifying the transition, customers will use the same DOB ID number and PIN provided when calling 311.
Transition Schedule
The DOB will use the following schedule to transition customers to the new system.
For Plan Examiner appointments through Friday, October 5
Call 311 to make or cancel an appointment if the desired or scheduled meeting date is before or on October 5.
The last day that 311 will process these calls will be October 4.
For Plan Examiner appointments starting Tuesday, October 9
Effective Monday, October 1, customers may access the new system through the DOB website to make appointments on October 9 or later.
No appointments will be transferred from the old system to the new system.
Customers will not be able to make an appointment for October 9 or later until the October 1 system launch.
BIS Job Filings Only
The new appointments system only applies to standard plan review for BIS job filings.
Specialized plan examination appointments (g., audits, determinations, etc.) will continue to require submitting a PER11 Manual Appointment and Drop-Off Request Form or contacting the appropriate borough office.
DOB NOW plan examination appointments will continue to be scheduled in DOB NOW.
If you have any questions about how this new system will affect your projects, please contact Metropolis at 212.233.6344.