By Frank Fortino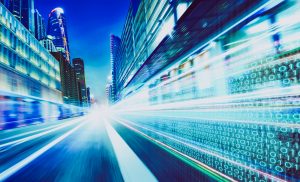 On August 22, 2018, the New York City Department of Buildings (DOB) launched a real-time, interactive map showing all major construction projects in the five boroughs. The data-rich map represents the latest move to increase public transparency of New York City construction.
User-Friendly Data
"This real-time map puts the power of DOB's data in the hands of all New Yorkers—giving detailed information about construction on your block, your neighborhood, and citywide," says Buildings Commissioner Rick Chandler, P.E. "The public owns this data, and we are committed to putting it to work for all New Yorkers."
This online map shows all active permits issued by DOB for new buildings and alteration projects that enlarge an existing building. Buildings are categorized by square footage, estimated cost, and proposed dwelling units. The graphic updates in real time with the issuance of new permits and the expiration of existing permits.
Users can sort, search, and view permits by building type (e.g., commercial, residential, etc.), square footage, estimated cost, proposed number of dwelling units, and general contractors. The new tool offers the public unprecedented insight into neighborhood construction projects.
City Construction at a Glance
The interactive map includes snapshots of the city's largest development projects. Continuously updated Top 10 lists rank the largest projects based on square footage, cost, and floor count. Bar graphs show the most active general contractors in terms of square footage and cost.
A sidebar reveals the current number of active permits, total square footage, and proposed dwelling units under construction. Additional widgets break down permit type (new buildings vs. Alt-1 enlargements) and show how the permits are distributed among the boroughs and community boards.
One Caveat . . .
While the map makes it easy for users to access project details in the Buildings Information System (BIS), it does not currently link to DOB NOW. The BIS listing, however, does include a link to the DOB NOW Public Portal.
Are you planning a major construction project? Or are you encountering challenges with a project in process? Contact Metropolis Group at 212.233.6344 to discuss how we can help you secure prompt permits and smooth sign-offs.