By Andrew Pisani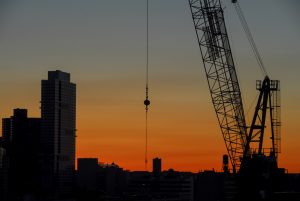 It's that time of year again. As part of Construction Safety Week (May 7-11), the Department of Buildings (DOB) will host its annual Build Safe/Live Safe Conference on Thursday, May 10, 2018. This day-long series of seminars will take place at Convene, located at 117 West 46th Street.
The annual event is part of New York City's ongoing efforts to improve construction safety, which also prompted passage of Local Law 196 of 2017. Effective March 1, 2018, the legislation requires workers and supervisors at certain construction sites to receive safety training. The law also requires permit holders to maintain—and produce, upon request—logs at construction sites that identify each worker and includes proof that the individual completed the required safety training.
What to Expect
Each year, DOB experts discuss industry trends and highlight safe construction operations, including a review and analysis of the previous year's safety record.
The 2017 conference reviewed common pre-construction, construction, and inspection issues in alterations; codes and regulations for cranes, hoists, and elevators; and minimum requirements for demolition and site safety plans.
In 2016, conference presentations reviewed common safety violations in excavation, superstructure, and scaffolding work; façades and retaining walls; and protection of existing buildings during construction.
Who Should Attend
Each year, representatives of Metropolis Group attend this important event. We encourage our clients to attend as well, especially contractors and site safety managers.
While design professionals can receive continuing education credits, the event's goal of greater construction safety benefits everyone. It also requires the full support of all parties. We must all be aware of, and take responsibility for, safety precautions.
Safe job sites help keep projects on schedule and on budget. But more importantly, they save lives.
Register online today for the 2018 Build Safe/Live Safe Conference.