By Mario Aurioso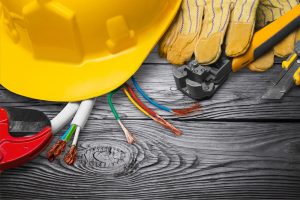 Effective March 15, 2018, applicants for Master or Special Electrician licenses will not receive their license or renewal if they owe civil penalties. This change complies with Local Law 47 of 2016. The licensing hold applies to penalties imposed by the NYC Office of Administrative Trials and Hearings/Environmental Control Board (OATH/ECB), as well as to other fines and penalties payable to the City of New York.
Notification
Licensed Master and Special Electricians who owe OATH/ECB penalties in connection with their professional dealings, including penalties owed to their registered business, will receive notification two to four months before their license expiration date.
Applicants for Master and Special Electrician licenses will be notified of outstanding fines or penalties when submitting their Background Investigation application.
Compliance
To dismiss the penalties and obtain the license or renewal, electricians must submit the following:
Payment receipts for outstanding penalties or, for penalties incurred because of default, proof of the reopening of defaulted summonses/violations by OATH/ECB
Proof of payment for other outstanding fines or penalties owed to New York City or another governmental entity related to the electrician's professional dealings with the city
If you have questions or need assistance, please call Metropolis Group at 212.233.6344.