By Renee Sosnowski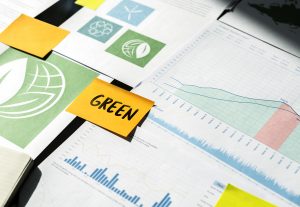 It's that time of year again. According to the New York City Benchmarking Law, owners of buildings who meet certain criteria must submit annual energy and water consumption data for public disclosure by May 1. This year, thanks to Local Law 133 of 2016, mid-size buildings (more than 25,000 s.f. and less than 50,000 s.f.) are now required to benchmark for energy and water efficiency.
To determine whether your property is required to benchmark, consult your Department of Finance property tax bill, under the section "Greener, Greater Buildings Plan Compliance Notification." Alternately, you can check the Covered Buildings List published on the Greener, Greater Buildings Plan (GGBP) website for your borough, block and lot (BBL) number.
Information Sessions for Mid-Size Building Owners
To help owners of mid-size buildings understand benchmarking requirements, the DOB will host walk-in information sessions from 10 a.m. to 12 p.m. at 280 Broadway, 3rd floor conference room, on the following dates:
Friday, May 11, 2018
Friday, June 8, 2018
Friday, July 13, 2018
Violations
The DOB may issue a Notice of Violation to any property on the Covered Buildings List that has not submitted a benchmarking report by the May 1 deadline. In addition, owners of non-compliant buildings will receive a $500 penalty. Failure to submit a benchmarking report by the next quarterly deadline will incur additional penalties of $500 per violation, up to $2,000 per year.
May 1 – 1st Deadline
August 1 – 2nd Deadline
November 1 – 3rd Deadline
February 1 – Final deadline
If you need assistance with your benchmarking report, or help with dismissing related violations, call Metropolis Group at 212.233.6344.