By Tynesha Terry-Goode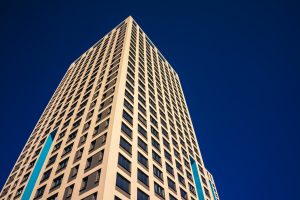 What is a building compliance due diligence report?
The due diligence report is a building analysis that illustrates and explains your building's conditions and characteristics. In effect, it's a report card of a building's status and assists clients in the following areas:
Zoning
Energy Code
Open Violations Report (g., Environmental Control Board, Fire Department, Department of Buildings, etc.)
Open applications (g., Department of Buildings, Limited Alteration Application/Alteration Repair Applications, etc.)
Why do I need a due diligence report?       
A due diligence report can be useful to owners and property managers when selling or refinancing the property. This analysis can also spare the owner considerable headaches in matters concerning the following:
Certificate of Occupancy (CO)—Change of Use, Occupant Load or Egress
Tenant Lease/Improvement/Reimbursement
Compliance with New York City Construction Codes
Typically, the most important reason for keeping a building free of violations and open applications is to secure the Final CO, which documents the legal use and/or occupancy of a building.
For this reason, owners and property managers need to ensure that tenants close out all open applications, particularly any items related to the CO. Following this best practice allows for a smoother transition to a new tenant. If one tenant leaves a space without closing out open applications, items such as life safety applications suddenly become issues that require action.
Who benefits from the information?
During construction, due diligence reports benefit all parties involved with the project, from development of initial schematics and design through construction, inspection, and project completion. This group includes, but is not limited to, the following stakeholders, based on Department of Buildings (DOB) Rules and Regulations:
Ownership/Tenants
Architects
General contractors
Subcontractors/Plumbers
This analysis is also invaluable to investors, owners, developers, and managers when determining the feasibility of an investment.
"Often, many people come to us looking for a building they can add value to," says Kristen Fortino, Research Analyst at Metropolis Group. "Having zoning and due diligence reports gives my clients an advantage. If investors know in advance what they are getting into in terms of violations, open applications, permits, etc., they can make a more informed offer. These details are extremely important when determining whether a $10-million building is worth the investment."
What if my due diligence report has items that need resolution?
Consult with experts. Consulting firms like Metropolis Group, for example, specialize in developing strategies to "clean" a building in the most efficient and cost-effective manner.
The process starts with thorough research into open items, such as violations, construction filings, and life safety issues (e.g., fire alarms, plumbing, sprinklers, standpipes, fuel storage, etc.), to avoid potential delays in future construction projects. Violation specialists can then recommend a plan for resolving these issues, including a projected timeline.
When should I request a due diligence report?
Now. Industry codes continue to evolve rapidly, making it imperative to ensure your building is compliant and free from unsafe/hazardous conditions. By taking this action, you can easily avoid some of the common violations and penalties that jeopardize construction projects, including Stop Work Permits and civil court.
Contact Metropolis Group today at 212.233.6344 for more information.