By Brian Lafferty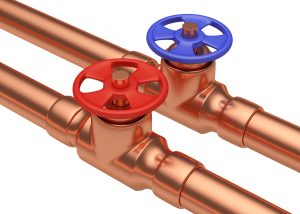 As of January 16, 2018, the New York City Department of Buildings (DOB) has expanded its online inspection system to include electrical and plumbing sign-offs for New Buildings and Alterations Type 1 (Alt-1) Certificates of Occupancy (COs).
Since launching DOB NOW: Inspections on December 7, 2015 (back when it was known as Inspection Ready), the agency has continued expanding the types of inspection requests accepted. The latest change means that borough offices will no longer accept paper requests for these sign-off types when securing COs for NB/Alt-1 projects.
Electrical Inspections: New Process
Users must request sign-off for final CO from the associated job record—not from the electrical application. That said, users still need to list all associated electrical applications when submitting the request on the job record.
The appropriate borough Electrical Unit will review all sign-off requests. If required, the unit will schedule an electrical walk-through inspection via email notification to users associated with the job.
Plumbing Inspections: New Process and Features
Similar to the electrical inspections, plumbing sign-offs must be made from the job record. These requests must be made by licensed professionals, owners, or their delegates (provided these representatives have a registered DOB NOW: Inspections account) on job records linked to their accounts.
In addition, DOB NOW: Inspections also launched the following features on January 16, 2018:
New inspection types. The system now offers Standpipe (SD) and Sprinkler (SP) Special Service Pump Tests as an inspection type.
Gas authorization approved report. After DOB approves gas authorization, any user associated with the Plumbing or LAA Permit will be able to download and print a Gas Authorization Approved Report. This document will appear in the Attachments section of the associated Plumbing or LAA record.
Withdrawal of plumbing sign-off request. Users can now withdraw plumbing sign-off requests, prior to review by DOB staff. Doing so will allow users to make a later sign-off request on the same permit.
For questions about how these changes affect your projects, please contact Metropolis Group at 212.233.6344.