By Andrew Pisani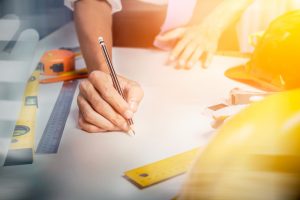 As 2017 winds down and the holiday season moves into full swing, it's easy to let annual permits slip through the cracks.
Back in the day, industry professionals from building and office managers to business owners and contractors relied on city agencies to send a reminder or annual bill. But we live in a different time. Increased automation and other changes have resulted in a leaner Department of Buildings (DOB). Plus, many are still adjusting to changes in the 2014 Building Code.
To help you manage this task, we've created an annotated list of common permits that require renewal for the year ahead.
Annual Permits
Ansul systems
Boilers, Elevators, and Escalators
Boilers, RPZ, Backflow Preventers. These permits are issued by the Department of Environmental Protection (DEP).
Bulk Fuel Storage. FDNY Bulk Fuel Storage permits apply to storage of 1,100 gallons or more of fuel. Permits for the New York State Department of Environmental Conservation (DEC) apply to above-ground tanks with capacity of 1,101 gallons or more and underground tanks that hold 111 gallons or more.
Business Sign & Billboard permits
Contractor insurance and safety registration
Canopy permits. Contact the Department of Transportation (DOT) for renewals.
Compressor/HVAC permits
Department of Health permits. These permits include Food Handler permits for restaurants.
DEP permits. Also known as the "Right To Know Annual Inventory Report" for all hazardous material stored on premises, including, but not limited to, paint/lacquer, paint thinners and turpentine, ammonium-based products, benzene, compressed gas, motor oil, gasoline, etc. This requirement applies both to large office buildings with maintenance departments and to small businesses, including dry cleaners and funeral homes. If hazardous materials are stored on site, they need to be reported.
Façade reports. For buildings in block numbers ending in 0, 7, or 8, façade reports are due by February 21, 2018.
FDNY Certificates of Fitness (COFs). Building managers need to confirm that all staff members required to hold a COF has a current license. Issued by the New York City Fire Department (FDNY) and typically good for three years, COFs are required by individuals in dangerous occupations to ensure they know how to use, store, and handle dangerous materials in the workplace safely.
FDNY permits. These include sprinklers and standpipes, fuel storage, and emergency generators. Don't forget to keep that monthly inspection log in case of a surprise FDNY inspection.
Fire extinguishers
Liquor licenses
Marquee permits
Public Assembly (PA) permits. These include Flame Spread Affidavits for all fabric within the PA space. Remember, FDNY will not always come out and inspect the premises automatically. The PA manager or owner should call the FDNY 30 days prior to permit expiration and schedule re-inspection. Call the FDNY PA Division at 718-999-2436 to set up a re-inspection appointment.
Sidewalk cafés
The above is not meant to serve as a comprehensive list to the many annual permits required by various city agencies, but we hope it will provide a quick reference as you stay on top of your permit portfolio.
Please renew these permits now—before you receive a violation for their expiration.