By Alex Rippere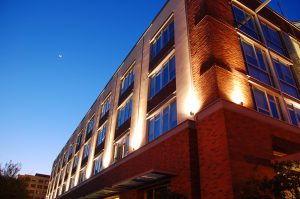 On July 20, the New York City Department of Buildings (DOB) held a public hearing to discuss updates to Title I of the Rules of the City of New York Chapter 5000 (1 RCNY 5000). While the name sounds long and boring, the RCNY 5000 update is important. These rules form the administrative portion of the Energy Code, which deals with plan filing requirements and energy code progress inspections. The RCNY 5000 is, in essence, the "operating system" that allows the energy code to function. If you're a permit expediter, you're sure to be familiar.
Meet the RCNY 5000
The RCNY 5000 lists the requirements and provisions for energy code filings and submissions, as well as for conducting inspections. Within the RCNY 5000 we'll find reference to the three analysis paths:  tabular, COMcheck/REScheck, and energy modeling. We'll also find a list of all supporting documentation required on plans, such as wall sections showing insulation and R-values, mechanical schedules, and lighting plans. The RCNY 5000 even includes provisions that permit DOB examiners to review electrical drawings, which DOB did not technically have authority to review prior to the RCNY 5000.
One item of note: The RCNY 5000 provides the exterior lighting zones used for exterior lighting compliance with their literal NYC zoning equivalent districts:
Zone 1 – City parks
Zone 2 – Residential districts, commercial districts with mostly residential buildings
Zone 3 – Manufacturing and commercial districts
Zone 4 – C5 and C6 districts, like Midtown, Lower Manhattan, and Downtown Brooklyn
Keeping Up with the Times
When the 2016 New York City Energy Conservation Code (NYCECC 16) went into effect last October, the DOB had yet to update the relevant RCNY section. As a result, for more than nine months now, the progress inspections table in the official RCNY 5000 still references things like the exit signage inspection, which is no longer required.
Since energy code approvals for New Buildings and Major Alterations require a list of project-specific progress inspections on an EN- sheet in the same RCNY 5000 Tabular format, the lack of clear language about the added and omitted inspections to match the current TR8 form has proved mildly irritating. Now, however, this inconsistency has been resolved, and the proposed RCNY 5000 update can be found online.
I encourage all my design professionals filing drawings in New York City to update their energy inspection tables verbatim to the proposed RCNY 5000.  This tweak will put them a step ahead with sophisticated energy examiners who look for a perfect 1:1 match between the DOB's TR8 inspection forms, which have already been updated.
Friendly Reminder
By the way, residential inspections (beginning with a single "I") only apply to residential buildings three stories or less, as defined by the energy code. Commercial inspections (beginning with double "II") apply to all other buildings.